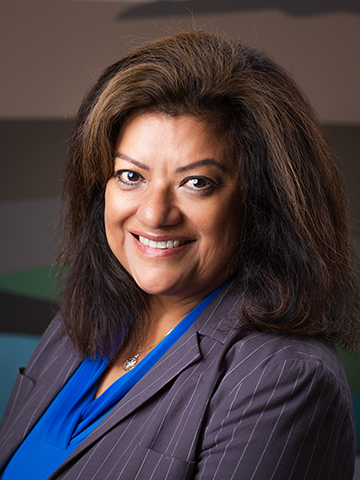 Anna Ferrera is the assistant executive director for the Office of Governmental and International Affairs at the California Energy Commission (CEC). She is the principal liaison on legislative matters for the CEC with the Administration and the members and staff of the California Legislature. The office is also responsible for the CEC's global energy activities and representation. 
Before joining the CEC, she was the deputy secretary for Legislative Affairs and External Partnerships at the California Environmental Protection Agency (CalEPA), advising on legislative priorities and overseeing the legislative team for CalEPA's six boards, departments, and offices. 
Ferrera was a partner and legislative advocate at Murdoch, Walrath and Holmes, a firm specializing in public school construction.  She founded and served as executive director of the School Energy Coalition, which assisted school districts and county offices of education on energy, water efficiency, and resiliency issues.  
She previously worked in the Legislature as the policy and legislative director for California State Senator Denise Moreno Ducheny.  She was also a legislative consultant to the Senate Committee on Energy, Utilities and Communications and the Senate Office of Research.  
During the Clinton Administration, Ferrera worked at the U.S. Department of Energy in Washington, D.C. as a special assistant to the Secretary of Energy and in the department's Office of Policy and International Relations.  She later served as a senior advisor in the Office of Environmental Management. 
Ferrera is a member of California Women in Energy; the Association of Women in Water, Energy and Environment; and the California Latino Capitol Association Foundation. She earned undergraduate degrees from the University of California, Davis and a master's degree in public administration specializing in intergovernmental management from the University of Southern California.