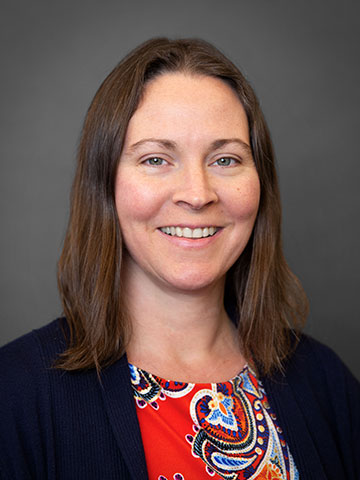 Melissa Rae King is the assistant executive director of the California Energy Commission's Office of Compliance Assistance and Enforcement. The office enforces the state's appliance energy efficiency regulations and consults with other Energy Commission offices on several areas of statutory and regulatory authority as the state moves toward its 100 percent clean energy policy goals.
Rae King has dedicated her career to preserving and enhancing California's natural resources through sound governance. She managed the Energy Commission's Office of Governmental Affairs. Rae King worked as the legislative coordinator for the California Department of Boating and Waterways, improving programs for recreational boating facilities construction, boating safety and law enforcement, marina water quality management, and aquatic invasive species control. She was a deputy state fire marshal at the California Department of Forestry and Fire Protection (CAL FIRE), where she helped create and coordinate new wildland fire prevention and fire incident data collection policies and programs. At CAL FIRE, she collaborated on developing California's first wildland urban interface fire area building standards.
Rae King graduated magna cum laude from the University of California, Davis with a bachelor of arts degree in medieval studies and a minor in music. She is a multitalented performing artist, a lucky mom, a proud resident of the beautiful Sacramento region, and an eternal adventurer.