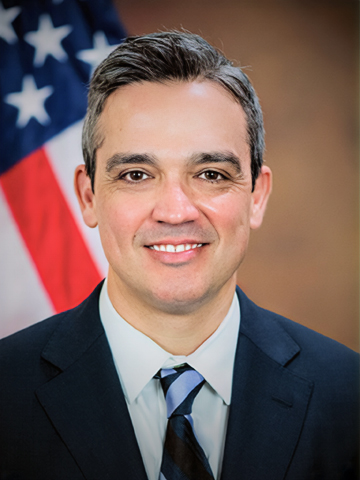 Tai Milder is the inaugural director of the Division of Petroleum Market Oversight for the California Energy Commission (CEC). 
Governor Gavin Newsom appointed Milder in August 2023 to oversee a new watchdog division within the CEC. The division is a key part of Governor Newsom's anti price-gouging law to protect Californians from gasoline price spikes. The law, Senate Bill X1-2, was approved during a special legislative session in March 2023 and took effect June 2023. 
The division's role is to monitor the petroleum industry to identify irregular or illegal behavior and refer any violation of law – including industry misconduct or market manipulation – to the California Attorney General for prosecution. The division also works to protect consumers by identifying market design flaws and market power abuses.
Milder is a seasoned prosecutor and antitrust expert who served as Counsel to the Assistant Attorney General in the U.S. Department of Justice's Antitrust Division since 2022. He has successfully investigated and prosecuted companies and individuals that tried to rip off consumers by engaging in price fixing, bid rigging, and bribery. Milder also worked at the California Department of Justice enforcing state antitrust and unfair competition laws against oil and gas companies.
He held several positions at the U.S. Department of Justice, including Special Assistant U.S. Attorney from 2014 to 2015 and a trial attorney from 2009 to 2017 and again in 2021. From 2019 to 2021, Milder was a Deputy Attorney General in the Antitrust Law Section at the California Department of Justice.  
Milder, who lives in Oakland, earned a juris doctor degree from the University of California, Berkeley School of Law, and a bachelor of arts degree in political science from UC Berkeley with a minor in public policy from UC Berkeley's Goldman School of Public Policy.