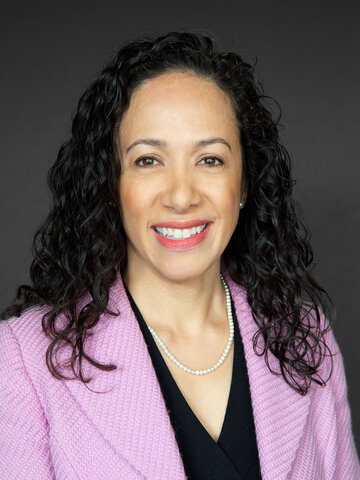 Appointment Designation - Attorney
Lead Commissioner for
Siting, Transmission, and Environmental Protection (STEP) 
Lithium Valley
Geothermal Resources Development Account (GRDA)
California Automated Permit Processing Program (CalAPP)
Solar Equipment Lists
Disadvantaged Communities Advisory Group (DACAG)
Energy Equity and Environmental Justice
Clean Energy Hall of Fame Awards
Audit Committee
Renewables Portfolio Standard (RPS)
Noemí  Gallardo is serving her first term on the California Energy Commission. She was appointed by Governor Gavin Newsom in February 2023 to serve as the CEC's attorney member. She is the first Latina appointed as a CEC commissioner.
Gallardo joined the CEC in 2019 as its Public Advisor. She later became chief of staff for CEC Chair David Hochschild.  
Before joining the Energy Commission, she was senior manager of public policy at Sunrun Inc. Her professional experiences include serving as a program fellow at the Evelyn and Walter Haas Jr. Fund, a consultant at Gallardo Law and Policy Consulting, an energy and telecommunications legal fellow at the Greenlining Institute, and a principal investigator at the Public Law Research Institute at the University of California, Hastings College of the Law. Gallardo is also a state-certified interpreter in Spanish who established and ran a translation and interpretation services business in her native Ventura County.     
She is the daughter of Mexican immigrants and a proud mother of two. She is a first-generation college graduate who earned a Juris Doctor degree from UC Hastings, a Master of Public Policy degree from the University of Southern California, and a Bachelor of Arts degree from Pepperdine University.