The Local Government Challenge is an example of how the CEC is helping local governments achieve energy planning and take action to reach targets and goals to ensure a resilient and sustainable future. In 2017, the CEC awarded more than $10 million in two competitive grant programs.  The Local Government Challenge awarded $7.2 million for Energy Innovation Challenge grants and $3 million for Small Government Leadership Challenge grants.
The Energy Innovation Challenge grants provided opportunities to deploy new energy efficiency and renewable generation projects that support local goals and statewide energy policy. Awardees were required to share best practices and implementation templates with the CEC and other local governments. The resources will be available on this page as the projects are completed. As of early 2022, 11 projects are complete; the remaining will be completed by the end of March 2022.
The Small Government Leadership grants made available dedicated funding to disadvantaged communities with populations fewer than 150,000. Awardees were given technical assistance and grant funding for citywide energy efficiency improvements that advance goals in adopted climate or energy action plans.
In addition to the Local Government Challenge, the CEC funds the Tribal Government Challenge, which is administered by the California Strategic Growth Council. $2.5 million in funding was awarded to help tribes conduct planning to identify solutions to reduce GHG emissions, improve clean energy access, and advance climate adaptation and resiliency on tribal lands and in tribal communities.
Map of Local Government Challenge Grant Awardees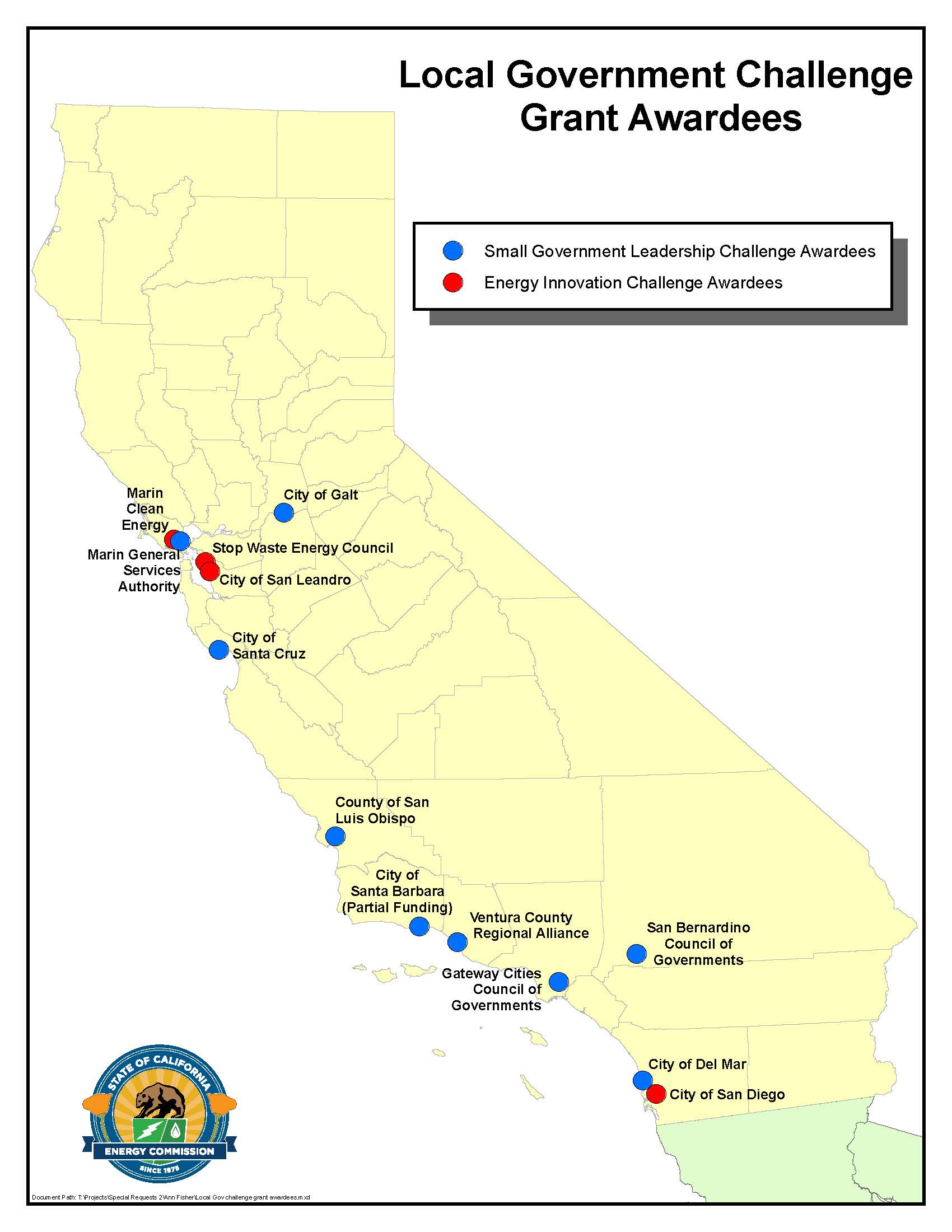 Small Government Leadership Challenge Awardees