The California Energy Commission (CEC) updates the Energy Code every three years. On August 11, 2021, the CEC adopted the 2022 Energy Code. In December, it was approved by the California Building Standards Commission for inclusion into the California Building Standards Code. The 2022 Energy Code encourages efficient electric heat pumps, establishes electric-ready requirements for new homes, expands solar photovoltaic and battery storage standards, strengthens ventilation standards, and more. Buildings whose permit applications are applied for on or after January 1, 2023, must comply with the 2022 Energy Code.
Regulatory Advisory: Low-Rise Multifamily Compliance Forms for the 2022 Energy Code
 
The 2022 Building Energy Efficiency Standards (Energy Code), which goes into effect January 1, 2023, introduced new requirements for low-rise multifamily (LRMF) buildings and includes the registration of new LRMF compliance documentation.
The two companies certified as residential data registries are creating systems to process and register the new required LRMF compliance documents. Development is ongoing but will not be ready when the 2022 Energy Code goes into effect. As a result, for LRMF buildings only, there will be no approved data registry capable of registering compliance documentation for this building type until a later date.
The California Energy Commission staff recommends local authorities having jurisdiction (AHJs) take several steps to ensure that permitting for LRMF buildings under the 2022 Energy Code is not delayed. Read the full Regulatory Advisory issued November 18, 2022, published in the 2022 Energy Code Compliance Manuals and Forms docket (21-BSTD-04). Check back here or in the docket for possible updates or more information.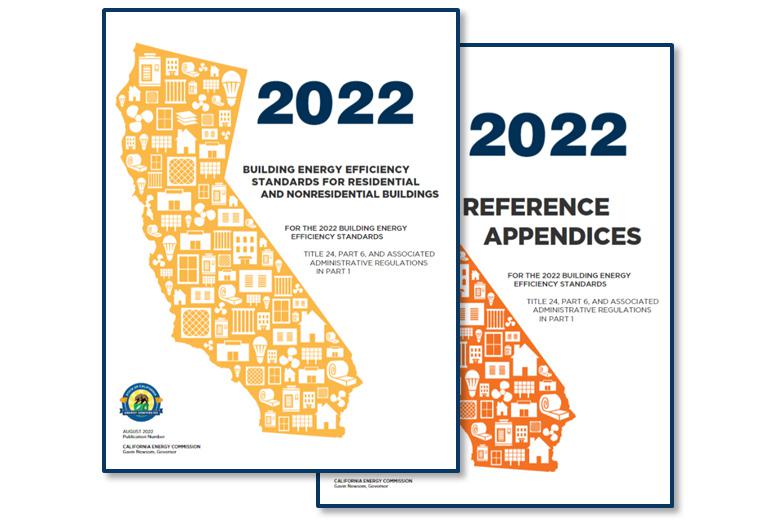 2022 Energy Code for Residential and Nonresidential Buildings