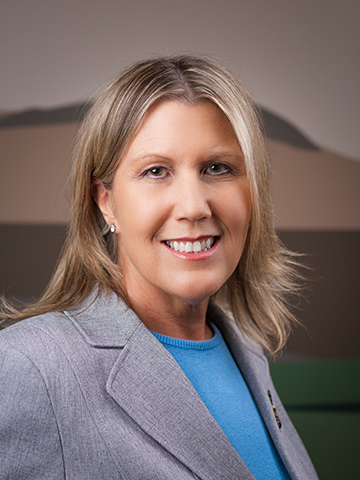 Elizabeth Huber is director for the California Energy Commission's Siting, Transmission, and Environmental Protection Division. 
The division conducts environmental and engineering assessments for electric generation, storage, and transmission facilities; ensures permitted facilities comply with licensing conditions; and provides planning efforts that support the state's transition to 100-percent clean electricity. 
Huber has been with the Energy Commission for 12 years, most recently as serving as branch manager for the division's Safety and Reliability Office. Her other positions include creative services branch manager and international relations manager for the Media and Public Communications Office and acting legislative director. 
She has managed programs at the California Employment Development Department, the California Integrated Waste Management Board, and the California Department of Resources Recycling and Recovery. Huber worked in the State Legislature as a utilities and commerce policy and district director for Assembly Speaker Willie L. Brown and Majority Floor Leader Tom Hannigan. She held leadership positions at AT&T and Del Monte Foods U.S.A. 
Huber has a bachelor of science degree in biochemistry from the University of California, Davis. A native of St. Paul, Minnesota, Huber likes hiking, riding, and swimming. The Sacramento resident also has enjoyed watching her twin daughters play college soccer.