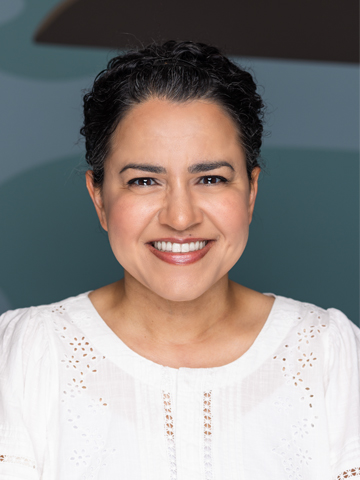 Mona Badie is the Public Advisor for California Energy Commission (CEC), overseeing the Office of the Public Advisor, Energy Equity, and Tribal Affairs.
The office's scope was expanded in 2021 to incorporate initiatives focused on indigenous relations, environmental justice, and diversity, equity, inclusion, and access. The office advises the public, tribes, stakeholders, and the CEC to ensure the full and effective participation by all interested groups and the public at large in the planning, procedures, proceedings, business meetings, workshops, and other activities of the CEC.
The CEC nominates the Public Advisor, whom the Governor appoints to a three-year term. Governor Gavin Newsom appointed Badie to the position in October 2022.
Badie has worked at the CEC since 2015, having served as an attorney in the Chief Counsel's Office and as an advisor to former CEC Vice Chair Janea A. Scott and CEC Commissioner Patty Monahan. She was an attorney at the California Department of Housing and Community Development from 2010 to 2015. Before starting state service, Badie worked as an attorney at multiple nonprofit legal aid organizations including California Rural Legal Assistance and Legal Services of Northern California representing low-income clients in the areas of housing, employment, civil rights, immigration, and elder law.
She earned a juris doctor degree from the University of California, Davis School of Law in 2004 and a bachelor of science degree in conservation and resource studies from UC Berkeley in 2001.