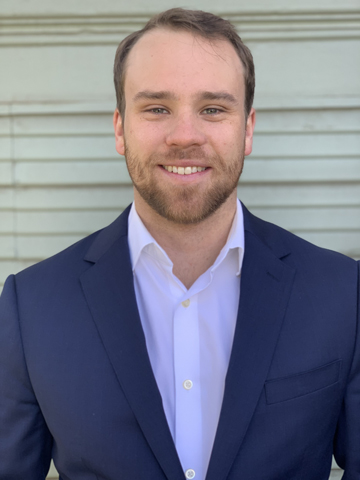 Brady Borcherding is the director of the California Energy Commission's (CEC) Office of Government and International Affairs.
The Office of Governmental and International Affairs' primary mission is to maintain a cooperative relationship among the CEC, the administration, and the members and staff of the California State Legislature.
Before joining the CEC, Borcherding was the director of government affairs for the West Coast with FuelCell Energy Inc. since 2020. He has worked in the Legislature in a number of roles, including legislative director in the Office of State Senator Scott Wiener from 2018 to 2020; legislative aide in the Office of State Assemblymember Raul Bocanegra in 2017 and in the Office of State Assemblymember Bill Quirk from 2015 to 2016. He was a Senate Fellow in the Office of State Senator Bob Hertzberg from 2014 to 2015.  
Borcherding, who lives in Sacramento, was a Fulbright Scholar in Cartagena, Colombia. He earned a bachelor of arts degree in Latin American studies and Spanish from Washington University in St. Louis.